Brevard Superbike: Freelance Web Client
This is the new website for Brevard Superbike, which I designed and coded. It's my first full site that I've created, so the code is a bit sloppy. I'll hopefully be able to optimize it in the future.
I redesigned the website for Brevard Superbike, a motorcycle shop in Melbourne, Florida. I created a new logo for the company, designed/coded the site, and took all the photos present in the gallery and headers. It's the first site I've done from start to finish, and my first time using HTML/CSS in a few years. Forgive me if the code is a bit speghetti-ish.



You can view the full site at
Brevardsuperbike.com.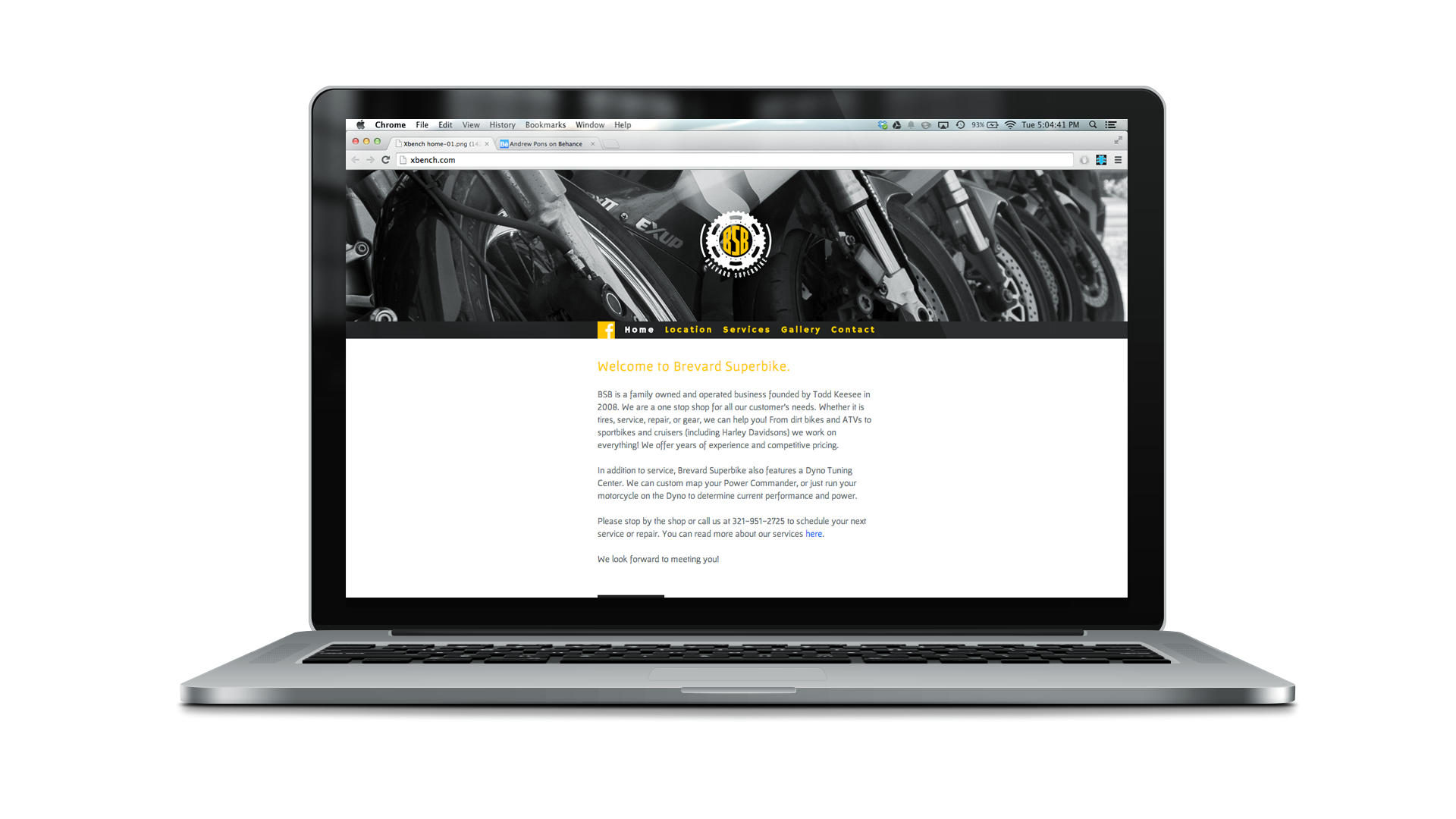 Below is an image of what the old site used to look like, for reference.